The masque committee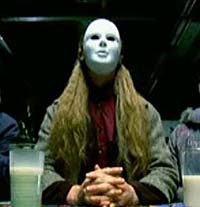 the masque committee, all of the people of royston vasey (exscluding papa lazarou ,Charlie And Stella) are in it they help most people with problems at christmas and all wear identical white masks. At christmas stella wants charlie to quit linedancing so she askes them for help appearing in a postman pat mask , charlie later was stolen by keigth the new owner of the charity shop and proud papa lazarou of the pandomonium circuise.
Ad blocker interference detected!
Wikia is a free-to-use site that makes money from advertising. We have a modified experience for viewers using ad blockers

Wikia is not accessible if you've made further modifications. Remove the custom ad blocker rule(s) and the page will load as expected.